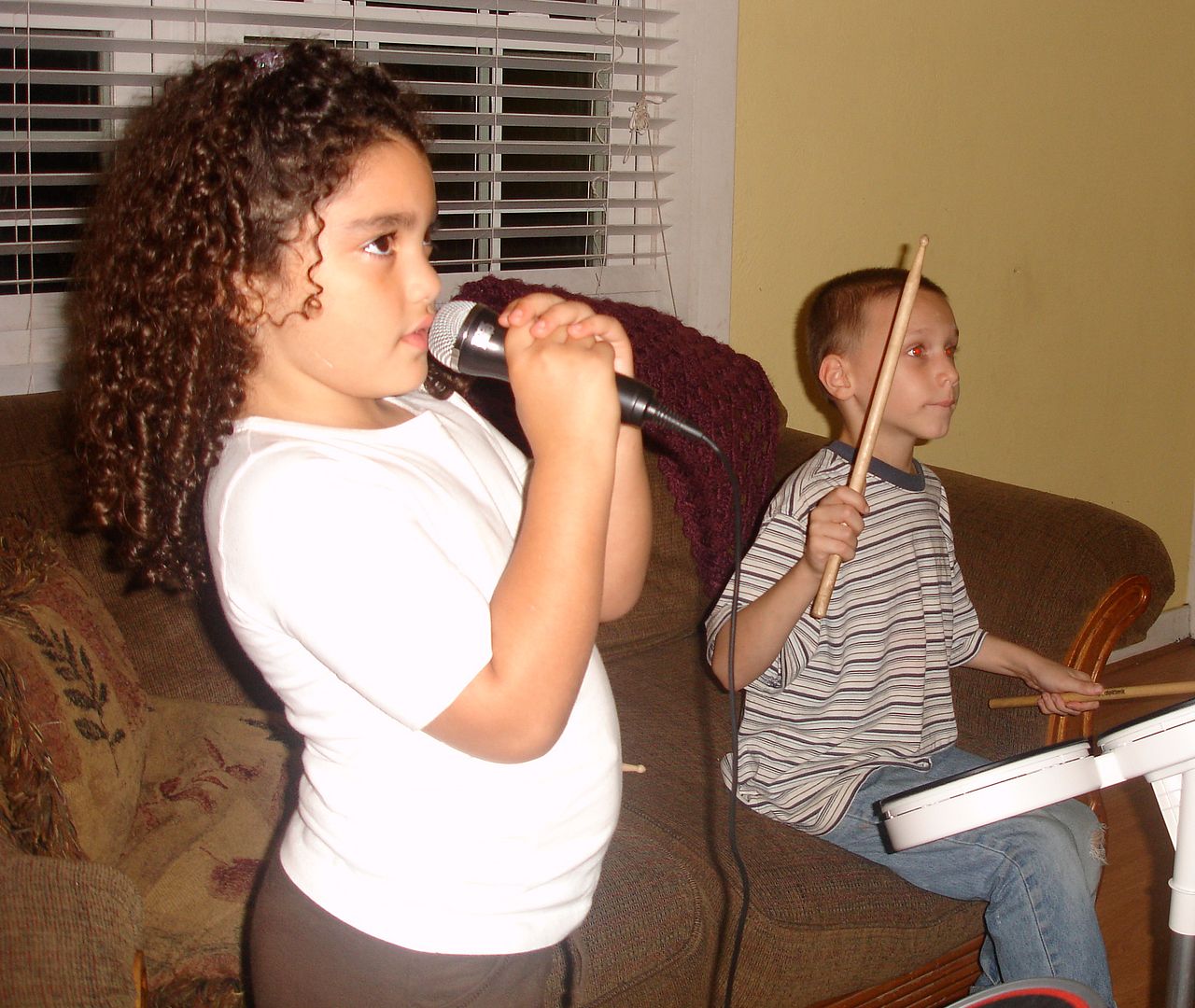 My boys LOVE video games, but recently I've been taking a hard look at their role in
our
life,
our
home. Over the years I have heard reports, opinions, speculation, you name it. There are all different camps out there on the subject. Some families believe that it actually causes the brain to begin to process differently so that children have a hard time learning, others think that video games can give our children a feeling success as they set goals and achieve them. We have always chosen the way of video games for many different reasons, but I am once again re-evaluating the role they play in our home and thought today I would share our experience with you.
Let me start by telling you what "I" personally believe for
my
home,
my
children....., "Moderation" and "Balance" are KEY! I think video games make a wonderful "reward" tool. It's something they can work "towards" when they have a lot on their to-do lists and something that can be taken away when they are not doing what they are supposed to. It's an opportunity for them to practice strategy. They have to try and try again in order to be successful. They learn that perseverance pays off if you don't give up.
What do I "not" love about video games? I don't like how they sneak in and steal my children's hearts. Rather than a "tool" they become the master. I don't like to watch my children hurry through school and chores just so they can play their video games. They never take the time to enjoy what they are doing. The goal becomes to hurry up and get through it so you can play video games. I don't love how when "I" am not diligent in putting boundaries in place how it steals my children's creativity.
I have an amazingly artistic 13 year old in our bunch. He is SO gifted and loves to draw, build, play piano. He used to spend hours working on those things and then over the years we began to add one system after another into our home as grandparents and family members gave these as Christmas presents.
One day last week I looked over at my incredibly creative child and saw his entire face and body absorbed into the little black box in his hands. I decided to pull in and pray about it. Over the weekend we had a family meeting and told our children that we were going to start putting boundaries into place.
Sunday nights all video games go up and they don't come out again until after our co-op classes on Friday afternoons. I knew that if I left it for a daily reward that they would never take the time to invest in their giftings. They would rush through their day, waiting for the coveted time that they could grab their games and lose themselves among the world of make believe.
Prior to
Time4Learning
I would have felt awful that I was pulling them away from multi-media. I personally believe that it is the way of of the future, and thus why we as a family are actively pursuing a more technical education. However, this is where the beauty of Time4Learning comes in. Though they have always LOVED schooling using this AMAZING
program, they are more invested than EVER. Though they've always loved the
"Playground"
, it has now become as appealing to them as a Starbucks Pumpkin latte is to ME! (smile)
In just the week since we've implemented our new plan I have made several observations:
My children are just beginning to go the extra distance with their creativity. Yesterday my 7 & 9 year olds pulled out and old roll of packing paper and traced their bodies and cut them out. They got their art sets and painted features and clothes and took their life sized paper buddies with them everywhere. My 17 year old spent more than the "scheduled" 30 minutes working on his guitar lessons. My 13 year old who loves to organize started organizing his games in anticipation of the coming weekend.
What about YOU? I would LOVE to hear your feedback. What do you think about video games? What role does it play in your home? Do you have rules or boundaries or do you NOT? Let's start a "Cyber" round table discussion...,